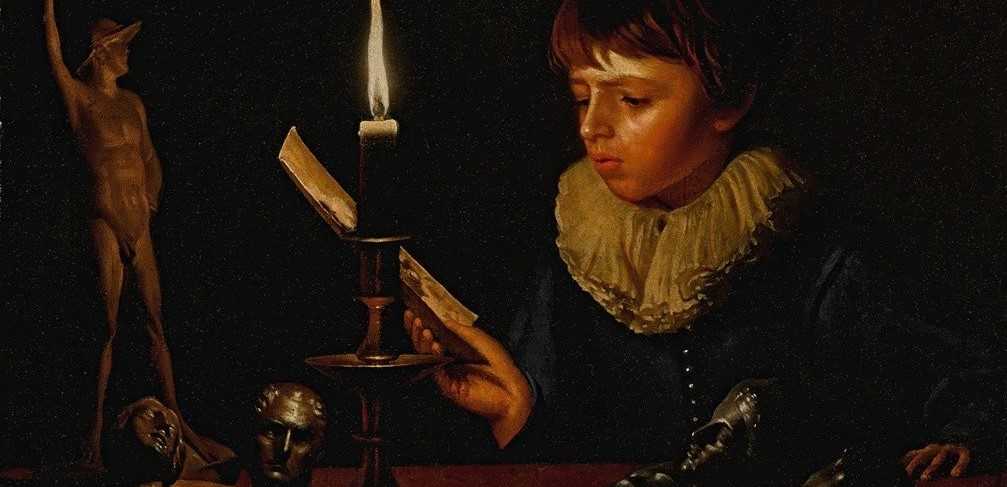 Tutkimuspäivien 2024 ilmoittautuminen ja alustava ohjelma on julkaistu!
Ilmoittautuminen 1500- ja 1600-lukujen tutkimuksen päiville Oulun yliopistossa 25.–26.1.2024 on nyt avattu puhujille ja muulle yleisölle! Olet tervetullut osallistumaan myös ilman esitystä. IImoittaudu täyttämällä oheinen lomake 31.12.2023 mennessä. Osallistumismaksu tulee maksaa viimeistään 7.1.2024.
Tutkimuspäivien erityisteemana on ruumiillisuus. Keynote-puheissa ja sessioissa pohditaan muiden aiheiden ohella varhaismodernin ajan ihmisten suhdetta kehoonsa, sen kohtelua ja merkitystä eri tilanteissa, sekä miten ruumiillisuus liittyy laajempiin vallan tai identiteetin teemoihin. Tutkimuspäivien alustava ohjelma löytyy alta. Lopullinen ohjelma julkaistaan tammikuussa Tutkimuspäivät-osioon ja Oulun yliopiston tapahtumasivulle. Lisätietoja antaa tarvittaessa maria.julku@oulu.fi
Alustava ohjelma / Preliminary Program
THURSDAY 25.1.
9.00 Registration opens
10–10.30 Opening words and introduction of the research network (in Finnish and English)
10.30–11.30 Keynote: Karin Sennefelt, Stockholm University: TBA
11.30–12.15 Lunch
12.15–13.45 Parallel sessions 1–3
Session 1: Professor's Household – Aspects to Professorial Families in the Early Modern Sweden
Minna Vesa: Academic Perspectives on Family and Marriage in 17th Century Sweden
Eeva-Liisa Bastman: Familjeretorik i persondiktningen: familjerelationer i dikter skrivna inom familjen Flachsenius
Robin Engblom: I biskopens tjänst: Arbetsfördelning i Johannes Gezelius familjenätverk
Mari Välimäki: Mother, wife and more. Professors' wives in the 17th century Sweden
Session 2: Mielen ja kehon kysymyksiä
Toni Simanainen: Olaus Magnus ja pohjoisen meren ihmeet
Sirkku Ruokkeinen: Cyprian Lucar, Niccolò Tartaglia ja ihmiskeho soveltavan matematiikan visualisaatioissa
Saara Penttinen: Mieli kokoelmana, kokoelma mielenä
Ilari Virtanen: Keho mikrokosmoksena Robert Fluddin ajattelussa
Session 3: Liikkuminen, muuttoliikkeet ja aluepolitiikka
Jenni Lares: Viabundus Suomi 1350–1650 – Suomen keskiajan ja uuden ajan alun liikennereittien avoin paikkatietokanta ja digitaalinen kartasto
Andrei Kalinitchev: Matkustaminen Suomessa, murrealueiden muodostuminen ja hallintoalueiden rajat
Matti Leiviskä: Veroluetteloiden nimistö asutushistorian lähdeaineistona, esimerkkinä Etelä-Pohjanmaan Kyrönjokilaakso
Matti Enbuske: Maaherra Gabriel Gyllengripin 1730- ja 1740-luvun briljantit suunnitelmat Västerbottenin läänin ja Lapinmaan kehittämiseksi: "Irti Tukholman ylivallasta"
13.45–14 Coffee break
14–15.30 Parallel sessions 4–5
Session 4: European court culture: dynamics and criticisms (1500–1650)
Kaarlo Havu: Court culture, civility, and the imagination in 16th- and 17th-century Europe
Johannes Huhtinen: Parliamentary history of the court: critique of aristocracy in the historiography of the English Revolution
Tupu Ylä-Anttila: Margaret of Parma (1522–86) and the embodied experience of a princess
Pihla Pekonen: Sukupuoli, valta ja materiaalisuus: sukupuolen tuottaminen 1600 luvulla
Session 5: Ruumiillisuus ja rikokset
Lauri Moilanen: Ruumiillistunut paha. Paholaiskokemukset osana henkirikosoikeudenkäyntiä Suomen alueen suisidaalimurhissa 1600- ja 1700-lukujen taitteessa.
Jaakko Santavuori: Sukulaisuuden lihallisuus
Ville-Pekka Kääriäinen: Sisäänrakennettu kontrolli: Iisalmen pitäjän rahvas siveytensä vartijana 1639–1699
Minna Hovi: "Soitettava paremmin kuin sotilaat minua kohtelivat" – matkustamisesta ja sen vaaroista 1600-luvun muusikon näkökulmasta
15.30–16 Coffee break and networking
16–17 Keskustelupaneeli (discussion panel, in Finnish)
c. 17 Uuden ajan alun verkosto ry:n vuosikokous (annual meeting of the research network, in Finnish)
19 Dinner (Sokeri-Jussin Kievari, Pikisaarentie 2)
FRIDAY 26.1.
9–10.30 Parallel sessions 6–7
Session 6: From the Soul to the Corporal Body
Maija Kallinen: When the Soul Comes to Matter. An Anatomy of a Dispute
Tabea Hochstrasser: The Public Heart. Popular Ideas on Emotions in the Eighteenth-Century Scottish Lowlands
Riikka Miettinen: Embodied madness: Sensory and bodily experiences of 'madness' in early modern Sweden
Andrew Pattison: Humor and Corporality in The King and the Miller of Mansfield
Session 7: Uskonto, liturginen kirjallisuus ja musiikki
Jaakko Björklund: Protestantismi, identiteetti ja sotavoimien mobilisointi: hugenottijoukot Ruotsin sotilaspalveluksessa 1605–1614
Sari Timonen: Kirjeet reformaation rakentajina: Kustaa Vaasan yhteydet Wittenbergiin 1523–1560
Seppo Eskola: Tilastollinen näkökulma keskiajan liturgisen kirjallisuuden hitaaseen tuhoutumiseen reformaation jälkeisessä Ruotsissa
Kari Vaattovaara: Apollon työkalun metamorfooseja
10.30–10.45 Coffee break
10.45–11.45 Keynote: Sanna Lipkin, University of Oulu: Dressing the dead and emotions during the 17th century: An archaeological perspective on funerary attire in Sweden and Finland
11.45–12.30 Lunch
12.30–14.00 Parallel sessions 8–9
Session 8: Literary Discourse and Religious Control
Melike Çakan: Aphorisms in Francis Bacon's (1561–1626) civil science
Mikko Koskela: Anthropomorphic Buildings and Cities in Renaissance Architectural Thought
Sanna Raninen: Liturgical music books and book culture in church inventories from early modern Sweden
Kalle Kananoja: Contested ecclesiastical jurisdiction and church control in the Kingdom of Kongo, 1580s–1620s
Session 9: Sotilaan miekasta ja kirjurin kynästä
Sebastian Schiavone: Kuninkaan skotit: Ruotsin kruunun pyrkimykset hyödyntää ja kontrolloida kapteeni William Cahunin ryttärilippuetta pohjoismaisessa seitsenvuotisessa sodassa
Petteri Impola: Kaupunginkirjurien oppineisuus suurvalta-ajan Ruotsissa
Panu Savolainen: Suuret rakennushankkeet 1600-luvun Suomessa – tapaus Louhisaaren linna tiliaineistojen, rakennusarkeologian ja ruumiillisuuden valossa
Eero Ahola: Viipurin hospitaalin taloudenpito 1500-luvun jälkipuoliskolla
14.00–14.15 Coffee break
14.15–15.45 Parallel sessions 10–11
Session 10: Ravinto, pukeutuminen ja naisen keho
Kyläkoski: Petter Schäferin päiväkirja lähteenä 1600-luvun lopun ruokakulttuuriin
Repo: Himon kohteita ja ravinnon tarjoajia. Naiskehon representaatiota uuden ajan alun Italiassa
Pelkonen: Artemisia Gentileschi ja naisen keho 1600-luvun Italiassa
Manninen: Vaatetuksen vaikutus. Kokeellista tutkimusta 1500-luvun suomalaisnaisten pukeutumisen kokemuksesta
Session 11: Materiaaleista esineiksi
Maaranen: "… Gamla kolaregubbar, som sedt dem uti sin barndom, hawa berättat mig…"- tulkintoja tervan ja hiilen valmistamisesta 1500- ja 1600-luvulla Suomen alueella
Åsten: 1500-luvun kultasepän mestarinäytteen ennallistus aikalaistekniikoin
Leskinen: Kuoleman esineet ruumiin rajoilla
Kunnas: Antikviteettien anatomia – lääkärit muinaistutkijoina 1600-luvun Pohjolassa